Blog
03/03/16 20:39
Now Making Metal Sculptures
28/01/16 10:33
Our First Product Photo
I have received this photo from our very happy customer. The staircase is not to building regulations but it is exactly what he wanted. We turned this around very quickly as he wanted to install it as soon as possible. If you are interested in custom fabricated metal work let me know.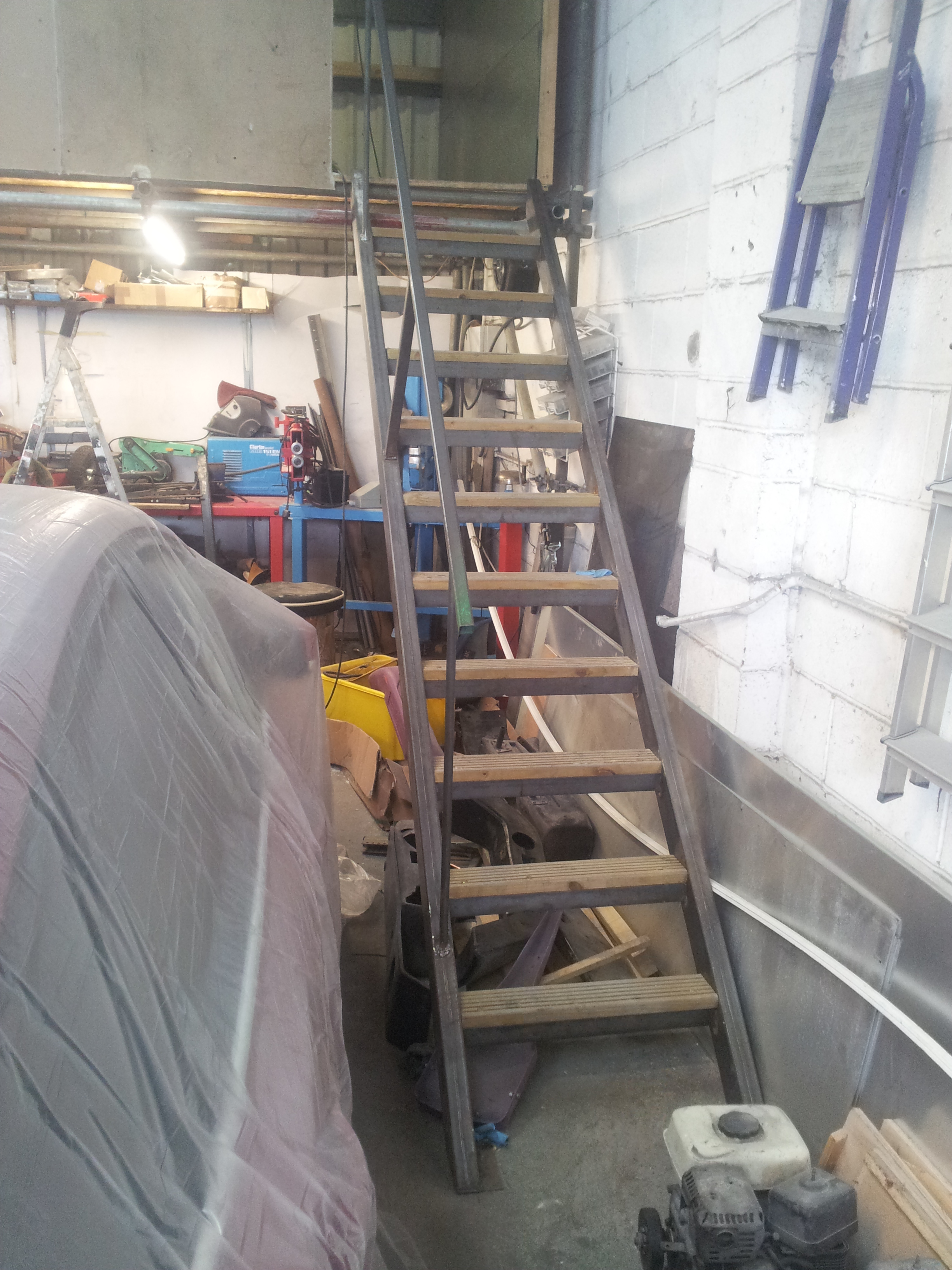 19/01/16 19:15
The new website is up.
I hope that you enjoy exploring the work I have done over the past few years. I have tried to categorise the work into easily navigable sections in the menu on the left. Also please note our fantastic new logo.
I have tried, through this site, to convey my love for manufacturing and engineering. It is my wish that you are as enthused by what you see as much as I am enthused by the prospect of working for you.
Please feel free to contact me using the information provided. I hope to hear from you soon and look forward to working with you in the future.
16/12/15 20:09
The website is currently being remodelled as the current format is not scalable. We have a lot more content to add over the next few days. We look forward showing you photographs of our labours and our cool new logo.
30/11/15 21:23
The website is definitely starting to fill with material. It is quite difficult to find the balance between advertising yourself and doing the thing you are advertising. We are getting there.
Our production factility is getting there too, though we have had to make a few changes to our production plan. We have today finished our forge and will be having the first firing tomorrow so I am quite excited about that. Our press brake is shaping up and is now towering over one end of the workshop. We have also found a fantastic local shop that has offered to stock our silver craft.
18/10/15 17:45
The website is starting to take shape, today we worked on the style of the overall site in addition to starting to build content for the site.
At the same time we are continuing to set up our production facility, we now have the capability to MIG weld and plasma cut sheet metal parts. We will be expanding our capabilities further over the coming months to include sheet metal forming and CNC automated cutting of both tube and sheet.
30/09/15 21:20
So today we started with the html base site, we decided to use this to keep it simple and give us a quick interface where we can start posting earlier.